[dropcaps style='square1′ background_color="]T[/dropcaps]
ranslationUSA guarantees accurate, high quality translation, interpretation, voiceover, subtitling, and web localization services. We provide services to all major languages. using only native speakers of the target language to ensure that the nuances of the language are captured and expressed correctly and accurately.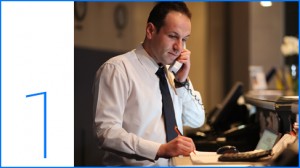 At TranslationUSA we ensure that the most current vocabulary is used. Jobs requiring specialized or technical terminology are handled by professionals with the appropriate experience and expertise to provide the highest level translations. We pride ourselves on our efficient and meticulous project management in the past ten years. Every project is followed each step of the way by Ben Zhang, the founder of TranslationUSA.
In the global marketplace, clear communication across borders is essential. You need a professional, experienced, native speaker on your side – TranslationUSA is adept at communicating and understanding the nuances of another language and culture. TranslationUSA can make your next project a success by joining your team and guiding you through the intricacies of the Chinese language and culture. When you need the confidence that your job will be done right the first time, contact TranslationUSA today.
Quality you can trust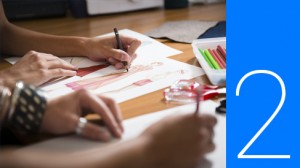 TranslationUSA applies a sound and healthy business methodology imbued with our core values of sustainability, honesty and integrity. We are a fair and supportive employer so we attract seasoned professionals with proven track records and brilliant minds. Their ideas and commitment fuel our company's success. We have specialized "Vendor Management Department" take care of all the process, Selecting teams previously worked in key localization companies. We pride ourselves on the high level of service we provide to all our clients, many of whom tell us they find our personal and attentive client service just as compelling as the quality of our work.
Our translators are native speakers of the language they are translating into and familiar with the linguistic and cultural nuances of your target market, ensuring you convey the right message. We thoroughly check all our document translations for accuracy and fluency to ensure our work meets the highest quality standards. Using Translation Memory technology, we're able to ensure consistency of terminology along with cost savings for our clients. Translation of artwork files for print publication, such as brochures, product manuals, packaging and flyers, can be typeset by our in-house DTP team. TranslationUSA uses ideal translation & localization methods in collaboration with Project management using ISO 9001.
Certification
In order to guarantee the highest level of quality in professional language services, we will be glad to provide affidavits of accuracy for all translations.
Confidentiality Agreements:
We understand your need for privacy when requesting the translation of legal documents. To ensure the privacy of your documents, we will gladly provide confidentiality agreements to protect your information.
Please contact us to discuss the document translation services you need, or enquire for a free quote.
[separator type='transparent' color=" thickness=" up='20' down='20']